Our all-volunteer Board of Directors is a diverse group dedicated to the mission and the vision of the VOPIN. We also value and depend on our volunteers through their heartfelt service to implement our mission and vision to meet our students, families, and community needs.
Board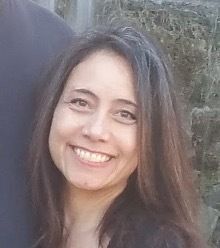 Patricia Beuke, Secretary
Patricia grew up in the CHamoru diaspora of the Pacific Northwest. She is the daughter of David Baza Pocaigue and Josefina Kaminga Rios, who were both born and raised on the United States territory of Guam. She is a sister, auntie, wife, mom, and bonus mom. Three of her children live in New York and the other three live in Poulsbo. Her husband is a middle school Social Studies teacher and basketball coach. She has been learning her native language with her oldest son for two years. She loves to garden, walk, host dinner parties, write poetry and play word games.  
Patricia works in public education and has for over 30 years. She has been a teacher, administrator and is now working to support schools in creating systems of educational equity through coaching and professional learning. She is employed at the Olympic Educational Service District #114 as the Director of Learning Support.  She holds a Bachelors of Education degree from Central Washington University in Special and Elementary Education and a School Administrator Master's degree from Seattle Pacific University.  
She is thrilled to be a VOPIN Board member and support Pacific Island families in our region. She strives to uphold the CHamoru Inifresi and believes Anggen ti hita, pues hayi?  (If not us, then who?).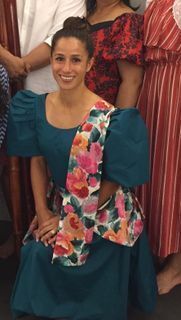 Michaela Doelman
Michaela Doelman is a Filipina-Swedish, first generation American who was born and raised in Washington State. She went to high school in Olympia, WA where she was a member of the Filipino American Community of South Puget Sound (FACSPS) and involved in Filipino Folk Dancing and cultural events. Michaela went to college at the University of Portland and obtained her master's degree from the Evergreen State College. She has worked for Washington State Government since 2007 and is currently the State Chief Human Resources Officer. In her spare time, Michaela volunteers with the Leadership Tomorrow Program, the Public Sector Network, enjoys running and spending time with her family.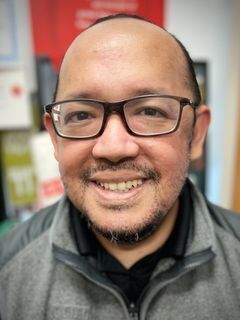 Alex Galang
Alex was born and raised in the Philippines and immigrated to the United States as an international student when he was 16. He overcame a lot of challenges and obstacles as a foreign student and persevered through it. He worked as a dishwasher, a 7-11 night clerk, drove truck routes for a Philippine balikbayan shipping company picking up boxes. His perseverance and hard work paid off. He has been in the financial service industry for the last 18 years and is currently a branch manager at BECU, one of the largest not-for-profit credit unions in the United States.
Alex is a husband and a loving father to two beautiful girls. In his free time, he enjoys getting out on the Puget Sound to go crabbing and salmon fishing. He was a music education and vocal performance major in college. He is a karaoke aficionado and always dreamed of being on Broadway as a performer but unfortunately cannot dance (to save his life). He is excited to be a part of VOPIN and bring his knowledge and experiences to the organization. As a board member, he would love to provide a positive influence and guidance to students with similar life experiences.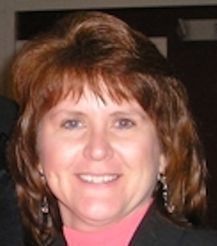 Jill Brenner, Treasurer
Jill Brenner is the Deputy Director and Child Development Manager at the Early Learning & Family Services Division for the Kitsap Community Resources (KCR). She currently resides in Silverdale but grew up in Tacoma, WA. She has been working in the education field for 30+ years, and her teaching philosophy and beliefs about student success align with the Mission and Vision of VOPIN. Her primary area of aptitude is in early childhood education. 
Jill has multiple qualifications and teaches childhood development, social and emotional, and academic learning for young children. She also has experience in curriculum and instructions topics on anti-bias in early learning, NEAR (Neurology, Epigentics, ACES, Resilience) Science, truman-informed practices, including adult self-care and resilience.   
Jill believes in the importance of family and is a proud mother of two daughters with her husband. She believes every child's learning is rooted in their family, culture, community, and relationships built with teachers in schools. Jill believes that students need teachers to understand how they learn, including other parts of their lives, to succeed. In her work in education, she uses her voice as an advocate and help build bridges for relationships with school systems and other resources from the time a child is born until high school graduation and beyond. She holds a Bachelor of Arts (BA) in Psychology from Central Washington University and a Master in Education (M.Ed.) in Early Childhood Education from Lesley University.
Jill loves soccer and is a diehard Seattle Sounders fan. She also likes to travel, gardening, read, and cook, to name a few of her many hobbies.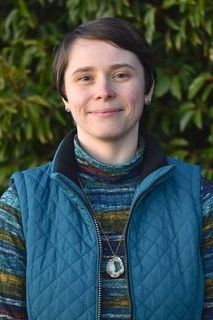 Dr. Joy Lile, Chairperson
Joy Lile is originally from Columbia, Missouri, and moved to Washington State to attend Evergreen State College. She is married to Mathew Morgan, and along the way, Joy obtained a Master's and a Doctoral in Human Development and Family Studies from Oregon State University. Dr. Lile is a qualitative researcher, community and university educator, academic writer, and advocate for communities experiencing racial and economic disparities.
Dr. Joy Lile is currently a Community Prevention Specialist at the Washington Department of Children, Youth, and Families, supporting and strengthening families to prevent child maltreatment and foster care entry. Dr. Lile's expertise in participatory research and passion for racial equity and social justice drew her to the work of VOPIN. In 2017, she developed and implemented the "Tofasaili (to study closely)" community survey on how to best support and uplift PI students and families in Puget Sound. The fantastic work relationship between Dr. Lile and VOPIN has made the PI community more relevant in the discussions on educational and opportunity inequities. Dr. Lile is VOPIN's Vice-chair and has been on the Board for several years.
She likes to hike and camp in the Olympics in her spare time with her husband and two cats. Dr. Lile also likes to garden and read if she's not busy doing research work. 
Staff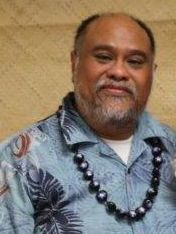 Patrick J. Woo-Ching, Executive Director
Patrick was born in the United States Territory of American Samoa and a proud alumnus of the Marist Brothers of Samoa. Growing up in Samoa, education was always a challenge due to his undiagnosed dyslexia. He left his beloved home and served a combined duty of twelve years, active and reserves, in the U.S. Army. He then settled in Washington State after leaving the military.
Patrick always believes that education is the equalizer of our society. He spent 25 years with the King County Department of Adult and Juvenile Detention (DAJD) Juvenile Justice. At DAJD, he became very concerned with the downward spiral of academic achievement of Pacific Islander (PI) students in our state. He discovered the seriousness of this long-standing concern that overwhelmed his community for decades during his undergraduate studies at the University of Washington School of Social Work. Struggling to manage his learning disability, he earned a Master of Public Administration (MPA) from the University of San Francisco.
Patrick walked the talk and co-founded the "Voices of Pacific Island Nations (VOPIN)," a 501.c.3., a nonprofit org serving the Kitsap, King, and Pierce Counties Pasefika (Pacific) communities and the surrounding areas. VOPIN strives to address the educational and opportunity inequities for Pasefika students and their families.
Patrick loves to share his culture and history with others and make others feel part of the community. "In our division, we allow evil to prevail. Only collectively, we shall rise above our fears and uncertainties!"
You can contact him at patrick@vopin.org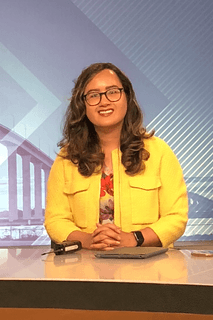 Nica Nakagomi, Director of Communications
Born and raised in the Philippines, Nica Nakagomi came to the United States as an international student. She graduated summa cum laude from Virginia Wesleyan University with a bachelor's degree in communication, and is now pursuing her master's degree at the University of Washington in Seattle. She believes that everyone deserves good quality education, as it is something that sticks with them for the rest of their lives. She is drawn to VOPIN's mission to empower one of Washington's most underserved populations through programs designed to connect students to their roots and culture, motivate them to take ownership, and support families in navigating the school system.
In her free time, she enjoys watching funny YouTube commentaries with her spouse, Sean, and their two cats, Kenzo and Silver. She also takes delight in traveling around the country and exploring the beautiful Pacific Northwest through food. You can contact her at nica@vopin.org, especially if you have any restaurant recommendations for her.
Advisory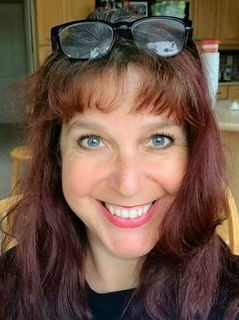 Eliza Evans
Eliza is a champion and advocate for positive youth development, education, and making the world a better place for children. This vision and passion drew her to the work of VOPIN where she has served as a volunteer and consultant since 2020. She loves to watch the spark ignite and the fire grown in youth as they engage in education and experiential learning. 
Eliza grew up going back and forth between rural Vermont and rural Alaska. She graduated from Western Washington University and is the owner of E2 Consulting where she provides support to nonprofit organizations. In her spare time, she loves to volunteer, garden, engage in creative activities, hike, swim, and kayak with her son Rowan. "Education is not the filling of a pail, but the lighting of a fire." – William Butler Yeats.
Volunteers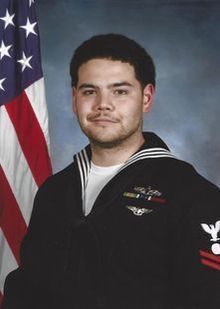 Sean Nakagomi (Naka)
Naka is a math tutor and volunteer for VOPIN. He is currently an undergraduate student at Seattle University studying actuarial mathematics. Naka is a Navy veteran having spent over 5 years as an electrician, deployed twice in the Arctic Circle and Persian Gulf, and was honorably discharged at the end of 2020. In his earlier years, Naka struggled with math and was behind 2 grades in that subject. Because of this, he does not believe that math is some type of gift that only "math people" have, but rather that it is a skill that is developed and improved with patience, practice, and diligence. Naka wants to give back to the community by helping students break through similar mental barriers he experienced that are often associated with math, allowing for a much more broadened horizon in education and employment.
In his free time, Naka loves spending time with his wife traveling, eating, and working out. He enjoys playing tennis and watching the Seahawks. Naka also enjoys watching the NBA and is currently a Chicago Bulls fan until the Supersonics return to the NBA, which he is hoping will happen very soon.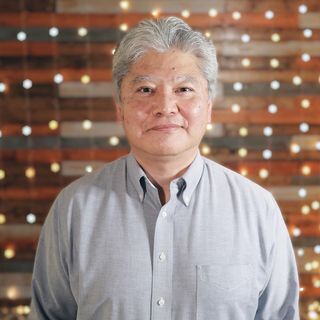 Terry Nakagomi
Tetsuro "Terry" Nakagomi, a retired actuary, was born and raised in a small farming town in Yamanashi, Japan. He received his B.S. in Mathematics from the University of Providence in Montana and M.S. in Statistics from Northern Illinois University. Terry believes that a good education is the cornerstone of an exemplary society. With his education and background, Terry wishes to contribute his time and expertise to VOPIN to help students achieve academic success. In his spare time, Terry is very active in his local church. He volunteers as a Math tutor at Todd Beamer High School in Federal Way, and loves spending time with his wife, Shelley, and his two sons, Mike and Sean.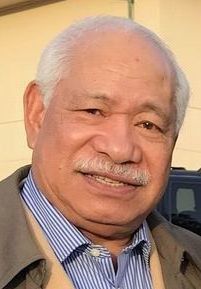 Poasa Fa'aita
Born and raised in Leone, Tutuila, American Samoa, Poasa attended Feleti Demonstration School, one of few or the only local school with a curriculum similar to the U.S. mainland school system. He graduated from High School of American Samoa, the highest education on the island, and left his homeland for San Francisco, CA, to further his education. The cost of higher education and the lack of resources available for him was a huge reality check.
Poasa realized the need to help his family back in Samoa, and with the ongoing military draft for the Vietnam War, he had a decision to make. His older brother, Fa'i (MSG Fa'aita), an Army Ranger, advised him not to join the Army. Hooyah! Poasa made his choice and joined the Navy. 
The education Poasa longed for came not through classrooms, but from his military assignments and various travels around the world. When Poasa was asked what countries he visited during his military career, he responded, "Ask me where I have not been!" One of Poasa's memorable and favorite assignments was when he returned home to American Samoa as a Recruiter and Job Counselor for Navy Recruiting. In his over thirty years in the Navy, Poasa served over 18 years aboard ships, squadrons, and other sea-going designated commands. A Vietnam veteran with three tours, Poasa has the distinction of being the first-ever Samoan to achieve the Master Chief Petty Officer in the Navy. Poasa also was the first Samoan selected to the coveted Command Master Chief program. He is a graduate of the prestigious United States Navy Senior Enlisted Academy, Newport, RI.
With his experience in the Navy, Poasa is familiar with the problems and hardships affecting Pacific Islander students. A staunch proponent and supporter of programs designed to address educational and opportunity inequities for PI students and their families. Poasa co-founded of Voices of the Pacific Island Nations (VOPIN) and serves as the Board Chairman. Poasa stays active in various local organizations. He is a member of the Kitsap Strong Steering Committee, serves as the Chairman of the St. Peter Chanel Samoan community, and Advisor to Tama Fanau Leone Washington (TFLWA). Poasa is a Qualified Samoan Interpreter to the Court system in Washington, Oregon, Alaska, and Idaho. 
"Afio mai (Welcome)" to the Voices of the Pacific Island Nations! A musician at heart, Poasa enjoys entertaining the residents of convalescent homes in the greater Kitsap and Pierce Counties. He enjoys reading and telling stories of his growing up in Samoa. Poasa loves to share his Samoan heritage, culture, and the "alofa" spirit.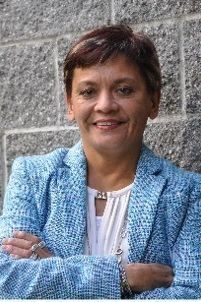 Leslie Daugs
Like many Filipinos, Leslie Daugs parents immigrated to the United States following WWII with the Navy. She was born and raised in Bremerton, WA. Leslie and her husband Daryl have three children and two grandchildren. She ran an afterschool program for kids, has been a foster parent for 54 children in this community, and is a Student Advocate for the Renaissance High School in Bremerton. Leslie is an active member of the Kitsap Professional Leaders of Color (PLOC) and a volunteer for Voices of Pacific Island Nations (VOPIN).
Leslie has been involved in civic engagement in Kitsap County and Washington State most of her adult life. In addition to her public service above, she was elected to four terms on Bremerton City Council. During her tenure as a City Councilwoman, Leslie served on: Public Safety and Parks, Audit, Finance, Kitsap Transit Board, Cencom 911, Kitsap Regional Coordinating Council, 4 years as the council vice-president, and formed the first ever Racial Equity Advisory Committee for the city. 
Our Commitment
As a nonprofit organization at the forefront for educational justice and youth development, VOPIN policies uphold the highest legal, ethical, and moral standards. Our donors and volunteers support VOPIN because they trust us to be good stewards of their resources and maintain rigorous standards of conduct. VOPIN will comply with all applicable laws and regulations and expects its directors, officers, and employees to conduct business according to the letter and spirit of all relevant laws--refrain from dishonest or unethical conduct; to act professionally to treat others with respect.
VOPIN is currently recruiting for board members. Serving on a board can be a rewarding experience to learn and experience various Pasefika (Pacific) cultures and history. Our board members must meet specific standards of conduct and attention in carrying out their responsibilities to VOPIN. Click the Board of Directors tab below, and it will take you to the application form page. Fa'afetai tele (Thank you) for your time and resources!  We appreciate your interest in serving VOPIN as a board member.