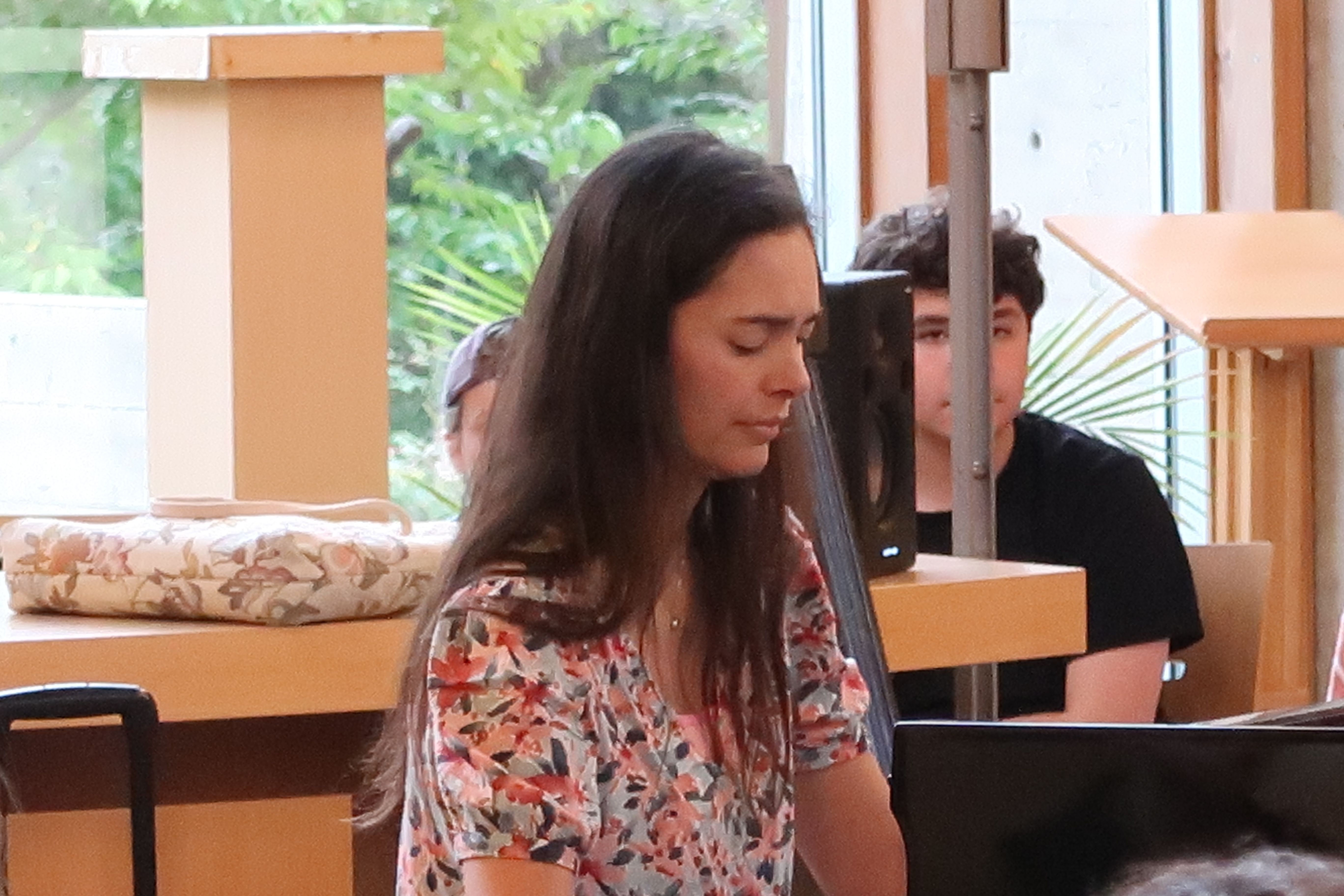 We recently had the amazing opportunity to meet Mahani Teave, the remarkable pianist and conservationist hailing from the enigmatic and remote island of Rapa Nui, known as Easter Island. Located in the vast expanse of the Pacific Ocean, approximately 2,000 miles off the coast of Chile, this extraordinary artist has become a global sensation, celebrated not only for her virtuoso piano performances but also for her unwavering commitment to environmental activism and sustainable education.
Mahani Teave's artistry is a bridge between music and the environment. She uses her music as a vessel to raise awareness about climate change, drawing parallels between the beauty of the Earth and the harmony of her melodies. "We're not just intellect, we are not just emotions, we are not just a soul," she says, "We're also a body, and we're connected to what's around us, and we are responsible for everything we do."
Mahani's love affair with the piano began in her childhood on Rapa Nui. A retired violin teacher introduced her to the piano, and she immediately knew it was her calling. She embarked on a journey to study classical music, first connecting with Chilean pianist Roberto Bravo, who encouraged her to pursue her dream. Her pursuit took her to the conservatory in Valdivia, Chile, and from there, she ventured to Cleveland and Berlin. But her heart always longed for the shores of Rapa Nui.
In 2014, Mahani returned to Rapa Nui, where she embarked on a mission close to her heart. She established Toki, a pioneering music school built primarily from recycled materials that had washed up on the island's shores. This project stands as a testament to the extraordinary possibilities when music and sustainability unite. At the same time, her musical career soared, with her debut recording, "Rapa Nui Odyssey," reaching the top of the Billboard Classical charts, making her a global concert pianist once again.
Mahani's passion for environmental activism is deeply rooted in her relationship with Rapa Nui's natural beauty. She regularly immerses herself in the crystalline waters, free-diving, scuba diving, and snorkeling. Her connection to the ocean has made her acutely aware of climate change's impact on the island, with discarded plastic and warming seas threatening its pristine ecosystems.
Her U.S. wide tour, featuring a performance at Seattle Symphony's Benaroya Hall and a visit with Kids In Concert at Grace Episcopal Church on Bainbridge Island, is a testament to Mahani's commitment to using music as a platform for important conversations. Her Playlist program features music that draws attention to the world's environmental challenges. Through her music, she strives to unite people in reflection and understanding, highlighting the importance of taking care of our oceans and acknowledging the devastating impact of climate change. Mahani's program also celebrates Rapa Nui culture through new works that draw from traditional chants, telling the island's history and spirituality. These pieces provide a glimpse into the island's rich cultural tapestry.
Mahani Teave is not just a pianist; she is a catalyst for change, a beacon of environmental activism, and a cultural ambassador for Rapa Nui. Her music not only soothes the soul but also sparks discussions about the challenges our Earth faces. As she aptly puts it, "How lucky I am that we can talk about these things, and that the music unites us."
For more information, check out her incredibly moving and inspiring documentary, Song of Rapa Nui (2020).