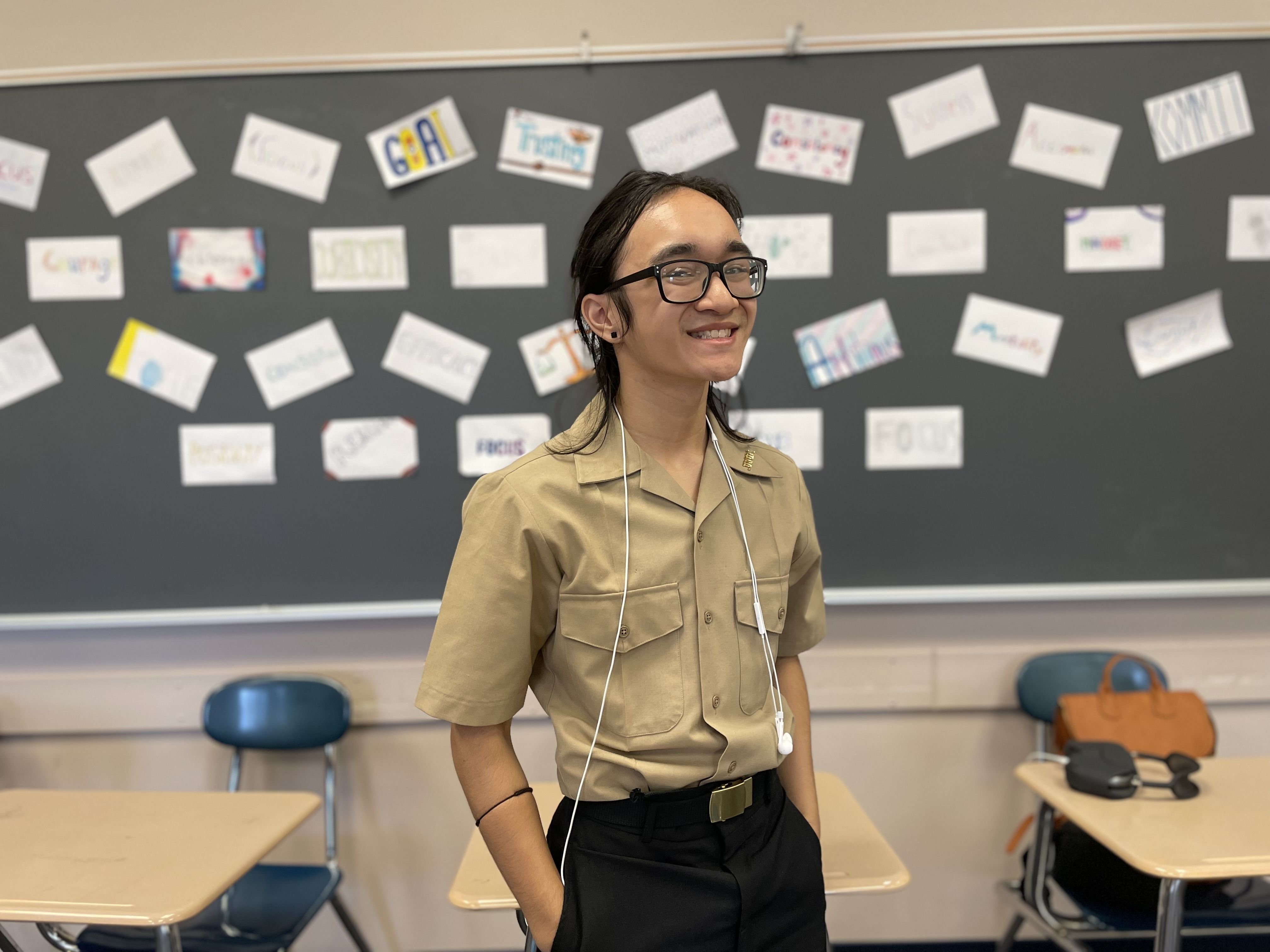 Meet Charles Griffin, a bright 14-year-old freshman at Bremerton High School, who is already making waves with his unique blend of hobbies and ambitions. Charles is a young man of many interests. When asked about his hobbies, he revealed that he enjoys playing video games and has an interest for sports, particularly volleyball and tennis. But what sets Charles apart is his forward-looking mindset; he has his sights set on a future in business, aspiring to major in the field.
Charles' background is as diverse as his interests. He proudly identifies as both Japanese and Filipino, with a cultural heritage that he cherishes. He's actively working to reconnect with his Japanese roots by taking online courses and has ambitious plans to participate in a foreign exchange program in Japan during his junior year.
In our interview, Charles had some glowing words for the Voices of Pacific Island Nations (VOPIN):
"VOPIN is always here for you. And I think that's what I really like about VOPIN, is that they're always going to be here for you no matter what."
He appreciates VOPIN's holistic support, including tutoring in various subjects and a safe space for students to talk and seek advice. Charles also underscores the importance of mental health support for Pacific Islander students, emphasizing the need for someone to be there for them.
Furthermore, Charles believes that having more Pacific Islander staff and programs like VOPIN at Bremerton High School could make a significant positive impact:
"I think it's really great and it really just gives a lot of students the opportunity to just be helped out in general and to just be given support."
Charles' journey into VOPIN is quite serendipitous; he stumbled upon it thanks to a suggestion from his friend Calvin, highlighting the importance of word-of-mouth in building a supportive community.
As for his plans after high school, Charles has his sights set on attending Temple University in Japan to pursue his business major.
In parting, Charles leaves us with a piece of wisdom:
"Don't be scared . . . if there's a chance that you should seize, take your chances. Don't be scared to go out and actually do things, because you never know."
We thank Charles for sharing his remarkable journey and insights with us. His passion, determination, and community spirit are truly inspiring.Stay engaged, seize opportunities, and make an impact—just as Charles Griffin does!