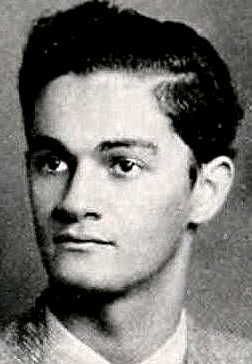 John Alexander Kneubuhl
American Samoan Screenwriter
---
John Alexander Kneubuhl, an accomplished playwright, is the son of a Samoan mother and an American father. On July 2, 1920, John was born in Fagatogo, American Samoa. His father, Benjamin F. Kneubuhl, was a navy surveyor from Iowa who settled in Samoa and later became a successful businessman. John's mother was Atalina Pritchard from Apia, Samoa.
Raised in the village of Leone in his early teens, John was known as 'Sione Nupo' to his family and friends. At 13, John was sent off to Hawaii and attended Punahou School. John continued his education at Yale under the guidance of Thronton Wilder. Soon after his marriage to Dorothy 'Dotsy' Schenk, John was selected as a Navy intelligence officer to work with George H. Kerr to compile research on Taiwan Formosa.
Kneubuhl returned to Hawaii in the mid-1940s and won acclaim as a playwright with the Honolulu Community Theater. He wrote and directed the film 'Damien,' a biography of Father Damien--a Roman Catholic priest from Belgium described as a 'Martyr of Charity' and was canonized on October 11, 2009. Kneubuhl moved to Los Angeles, wrote for television, and created the arch-villain, Dr. Miguelito Loveless, for 'The Wild Wild West' series.
Kneubuhl returned to Samoa, taught Polynesian history and culture, and wrote plays, including the trilogy 'Think of a Garden.' John passed on the day before the first Samoan reading of his play 'Think of a Garden' by his drama and writing group. John and Dorothy had three children. John Kneubuhl was laid to rest on February 20, 1992, at the Kneubuhl Family burial grounds at Taputimu, American Samoa. John was 71 years old.
---
To list a few of John's writing and production:
Year     Film                                                       Year     TV Series
1956    Hart of Honolulu                                   1953     Your Favorite Story
             The Screaming Skull                            1954     Rheingold Theater
1958    The True Story of Lynn Stuart              1955     TV Reader's Digest
                                                                                          Fireside Theater
                                                                                          Waterfront
1959    Doctor Mike                                           1955-56 Climax!
                                                                                      Medic
                                                                                      Front Row Center
                                                                                      General Electric Theater
1965    Two on a Guillotine                           1956-57 West Point
                                                                                       Harbor Command
1968    The Sunshine Patriot                          To many TV Series to be listed